Spring has sprung and it's finally looking like it's time to hang up those winter coats and breathe some fresh air. First step, get the heck out of NYC.
If you're looking to get out of town for the weekend and want to bring your pup along, grab your weekender bag, pack your dog leash and a couple extra tennis balls because we have compiled a list of the best Airbnb's drivable from the NYC metropolitan area.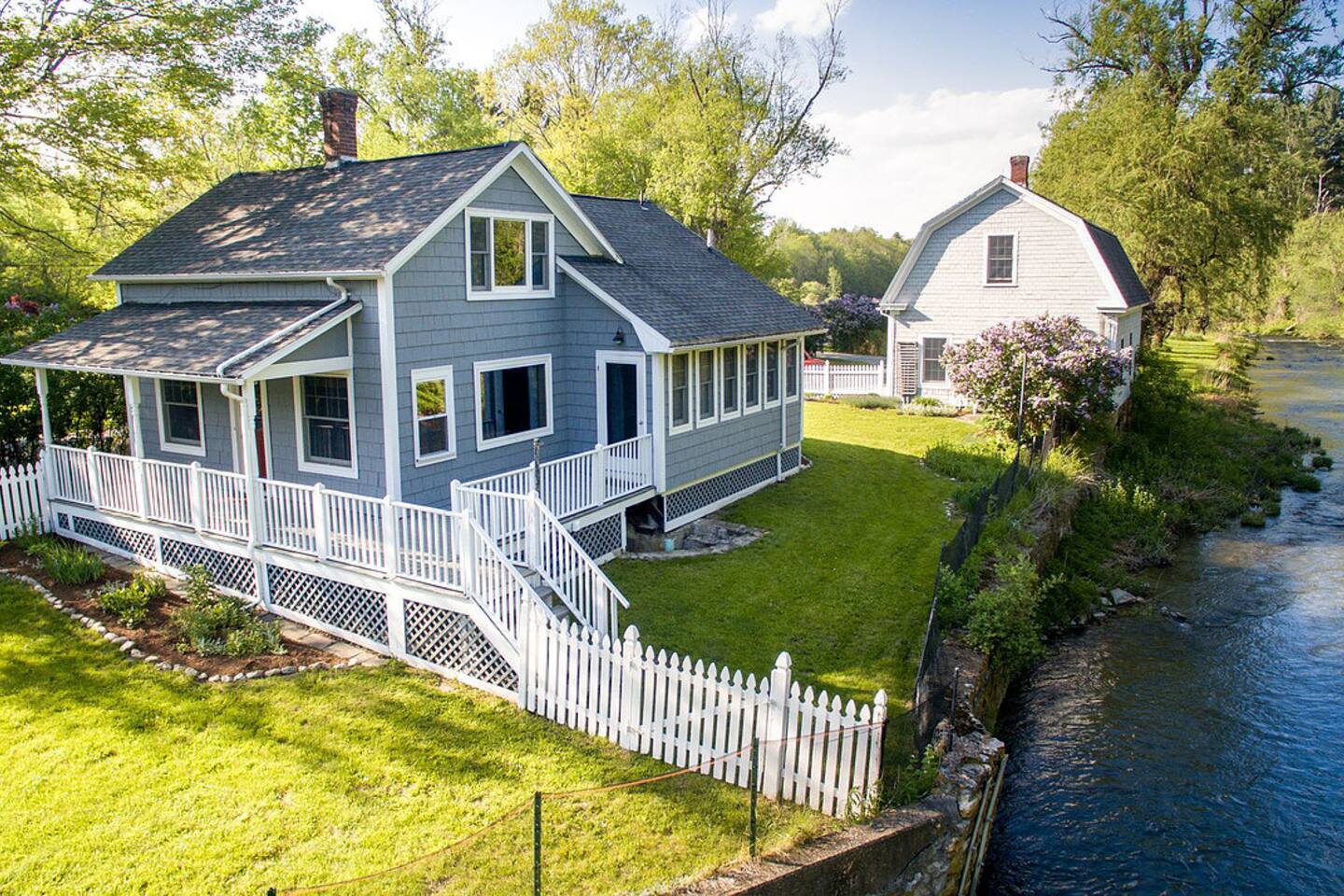 Williamstown, MA | 3 beds | 1.5 baths
This New England cottage is the perfect low-key weekend destination. Steps from the Green River, we can already picture ourselves sipping coffee on the porch and listening to the birds chirp in the morning. The yard is completely gated in so feel free to let your dog run around. Check out The Berkshires nearby and go for a dog-friendly hike.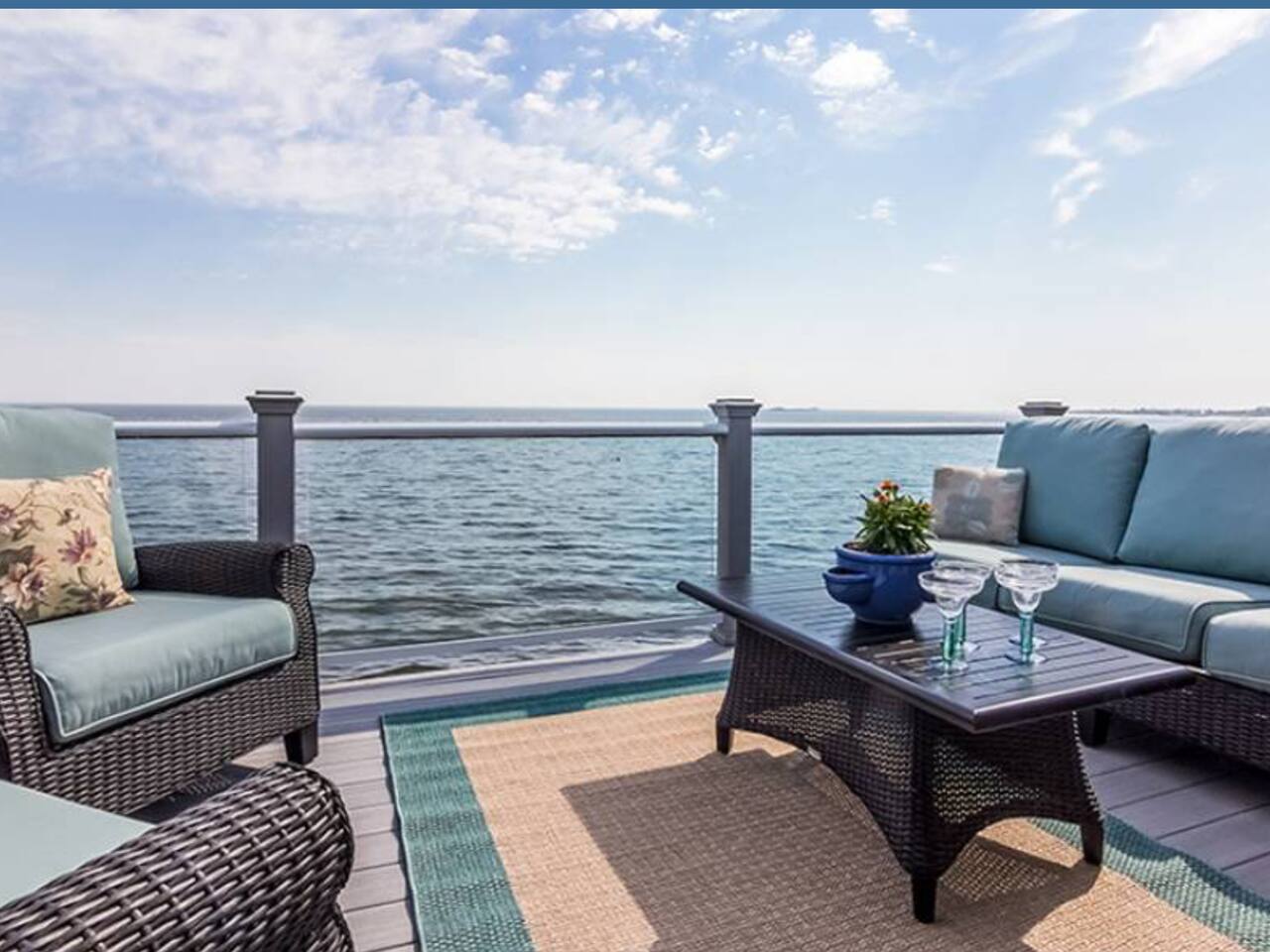 Westbrook, CT | 3 beds | 2.5 baths
This waterfront pad is exactly where we want to be right now. Hurry up and choose your Saturday-Saturday stay this summer before the weeks get booked up. The views this spot has to offer are enough to make you put in your PTO request immediately. Steps from the beach, be sure to bring a frisbee to toss for your pup.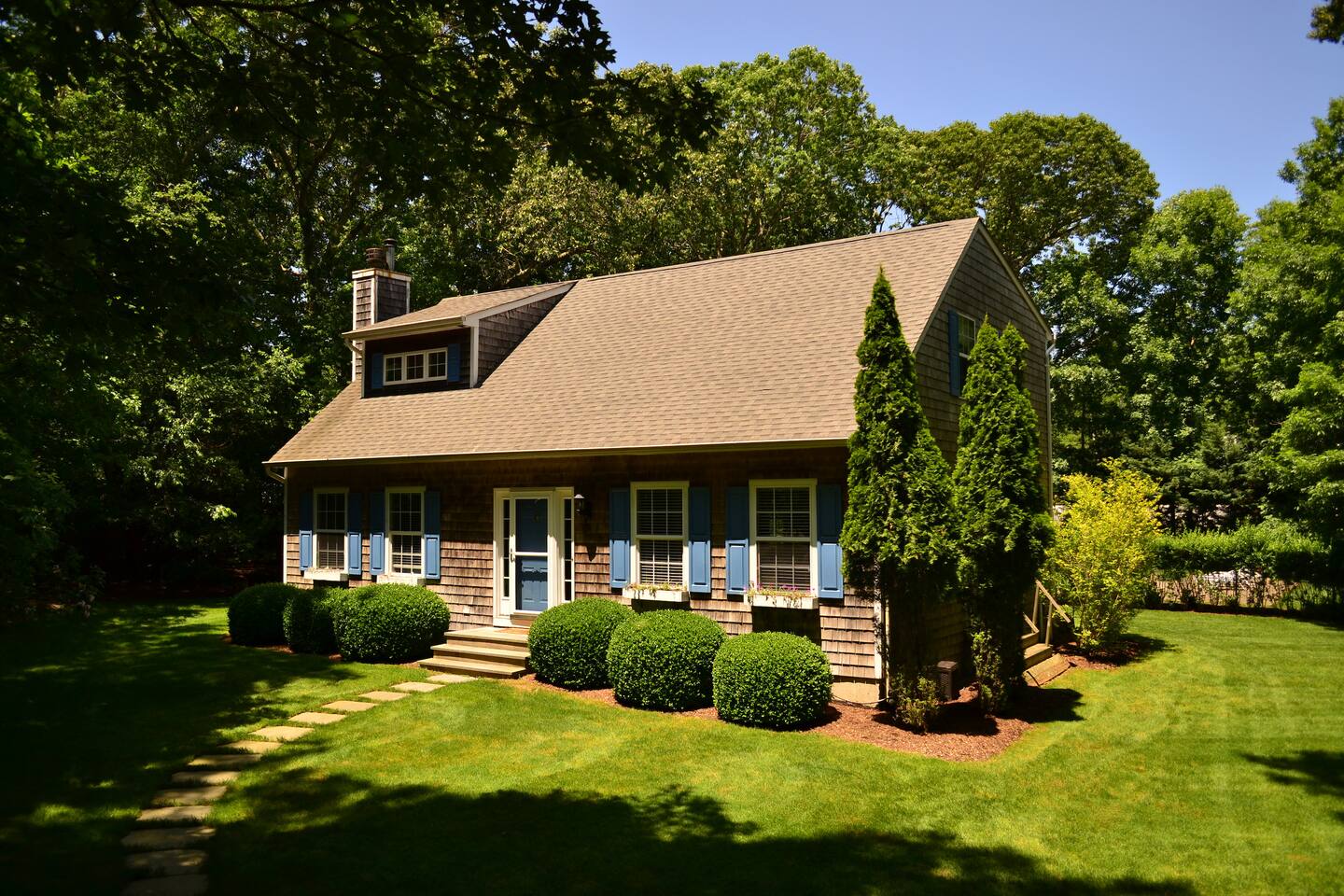 Bridgehampton, Long Island, NY | 5 beds | 3 baths
If you have a water-loving pooch, the summer season is the perfect time to book a stay at this budget-friendly cottage in Bridgehampton, as the backyard salt-water pool is only open Memorial Day to Labor Day. The big backyard is perfect for playing fetch and the house is a short drive to the beach. Take your dog into Sag Harbor to walk around for the day.
Catskills, NY | 3 beds | 1 bath
This stylish Airbnb Plus selection looks light it was pulled straight out of an HGTV episode. The house supplies everything you and your dog need for a relaxing vacation, including dog bowls, beds. The dog run outside will keep them entertained while you sit by the fireplace on the porch and roast marshmallows or lay in the hammock with a summer read.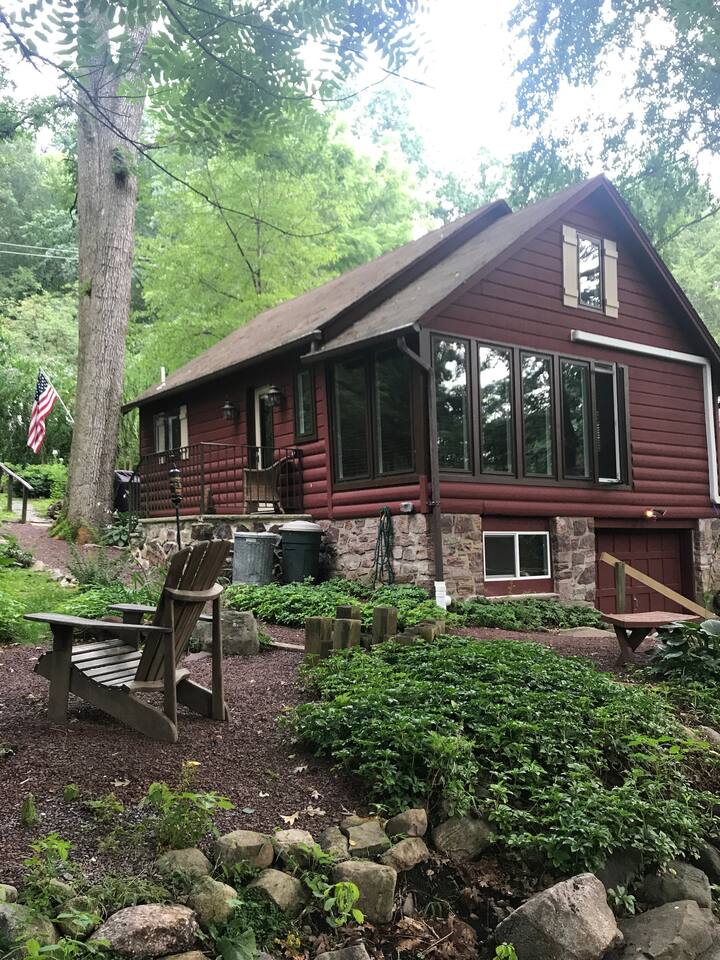 Cozy Lake, NJ | 3 beds | 1 bath
This cute little cabin-in-the-woods is just a short one hour drive from NYC, making it an easy trip with Fido. During the day you can visit the nearby golf course, take kayaks on the adjacent Cozy Lake or visit one of the nearby wineries in town. At night you can barbecue over the fire pit or play some of the board games provided by the host.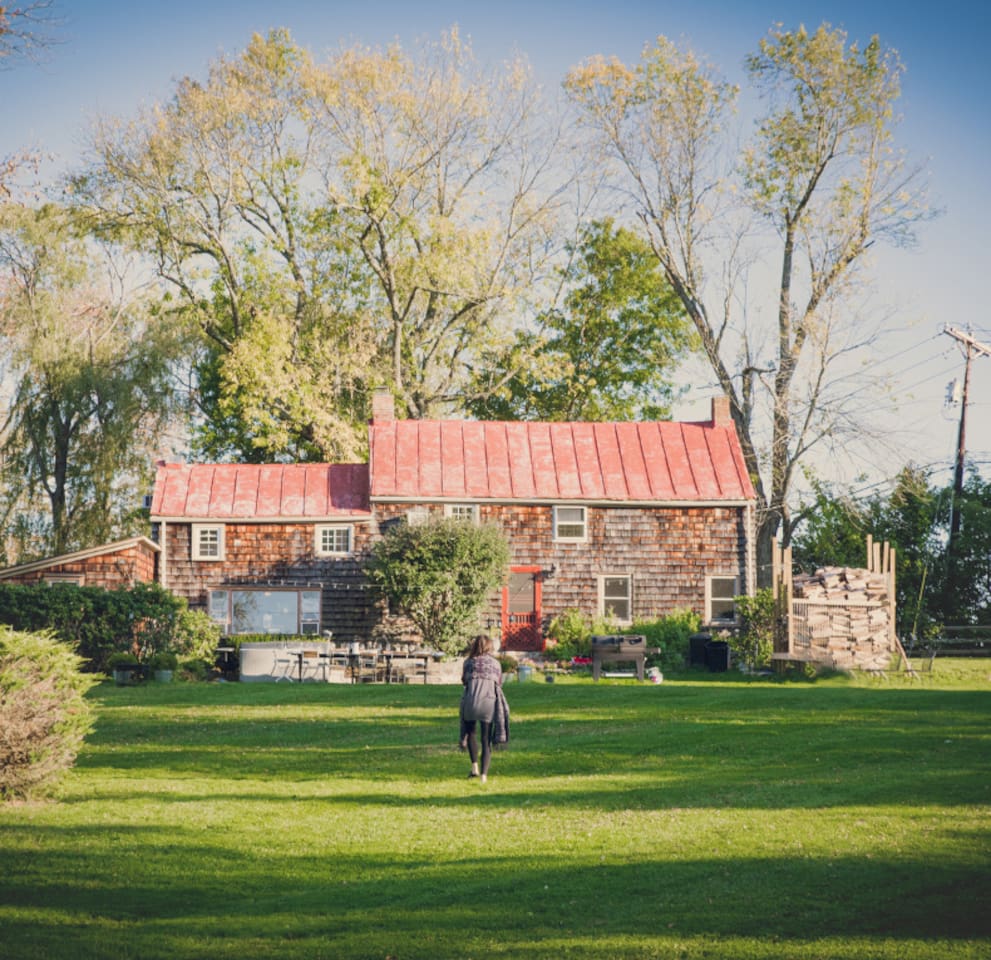 Wallkill, NY | 5 beds | 3 baths
This sprawling farmhouse is fan-favorite with dog owners in the North East. All pups are welcome, regardless of breed or size so be sure to book with a group of your dog-owning friends. Nearby you can winery-hop from one of the 14 vineyards that make up the Shawangunk Wine Trail. We recommend Brimstone Hill for their dog-friendly tasting room (and their Chardonnay).
Westhampton Beach | 3 beds  | 2 baths 
This beach house is right on the water and has a deck complete with a–wait for it–private hot tub. You and your dog can run right off the dock into the water when you feel like going for a swim. The large grassy backyard is perfect for getting your tan on, throwing the ball around or fishing.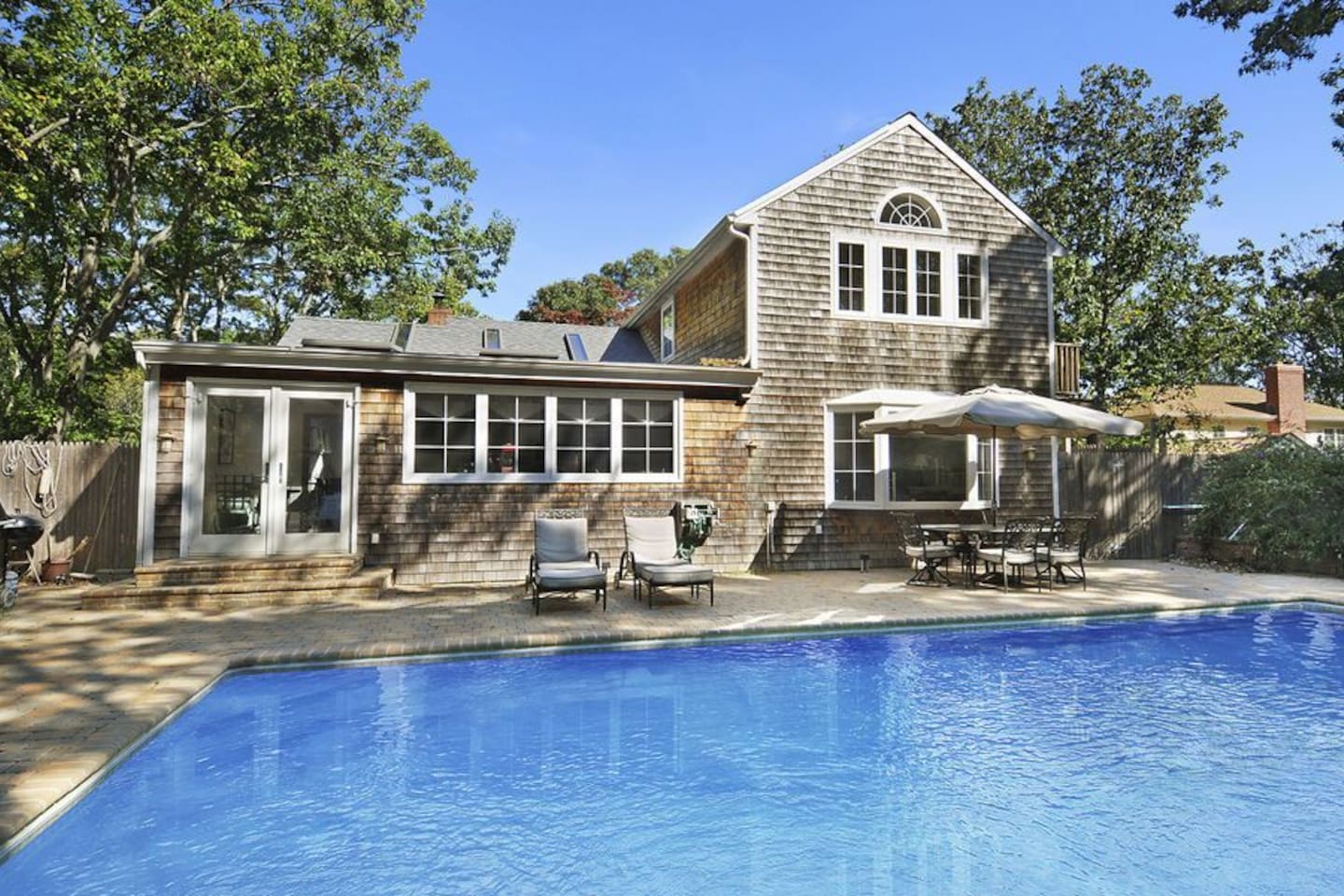 Sag Harbor, NY | 5 beds | 3 baths 
The name says it all – perfection in Sag Harbor is right. This classic Hamptons estate has enough room to fit 12 guests. Just a block from Long Beach, you and your dog will be running between the beach and the massive backyard salt-water pool. The home offers a variety of fun outdoor activities; borrow bikes to ride to the beach or give the standup paddleboards a try. Take your pup on a stroll to the local farmer's market to look for treats.
Become an Insider
Thanks for subscribing!
Oops! Something went wrong.